"Our Vision is that children meet God and experience hope."
Children are precious and loved by God. We meet them where they are and invest into their lives: childlike, practical and relatable. That way we can build a foundation for hope, future and a responsible live.
CHRISTIAN
- God's love is our motivation in all we do. The Bible builds the foundation of our action. We believe that God loves every individual and wants us to help each other.
PASSIONATE
- We do not give up - no matter what it takes. What we do isn't just a job, it determines our way of life. Excellence isn't just an empty word for us, rather, it shapes our day to day actions. We devote ourselves to every single child that comes our way.
TOGETHER
- We are convinced that we can achieve more together than we can by ourselves. This is why our organization is structured horizontally and why we foster a spirit of serving others amongst our leaders, internally. Externally, we collaborate with various organizations and churches. Hope Clubs take place in close cooperation with local communities. In terms of financing, we pass on 10% of our received donations to other charitable projects in the same fields of activity - we can only make the world a better place when we work together.
EFFECTIVE
- When our help arrives, it does in fact make a difference - on a social, physical, mental, and spiritual level. We have suitable systems set in place that examine the efficacy of the provided aid.
SUSTAINABILITY
- We enable others to effect change in their environments. All of our programs are oriented towards continuity. Instead of emphasizing large, singular events, we focus on training and empowering those who are already active locally. Those on the ground master the language and culture and will be able to foster connections with the reached families in the long-run.
What we believe
Our Believe in Jesus is the foundation and motivation for everything that we do. More...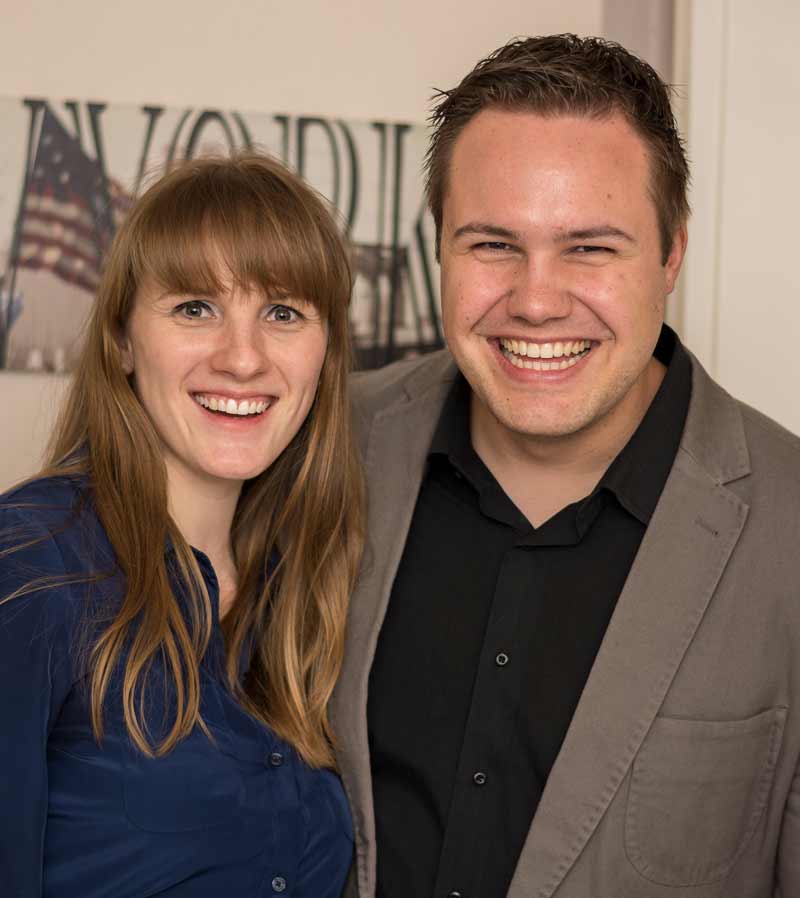 FOUNDERS & LEADERS:
Tabea and Christian Peters constitute the executive board of Hope for
One. In 2012, they started a children's program on the playground of a deprived district in Berlin. Since then, Hope for One has reached over 10.000 children, trained more than 500 teachers and built at least 70 Hope Clubs with the help of its local partners. Christian and Tabea have founded various successful firms since then. Between the two of them, they have worked as an engineer, social manager, social worker and pastors in the past. Together they live in Berlin, Germany with their two sons.